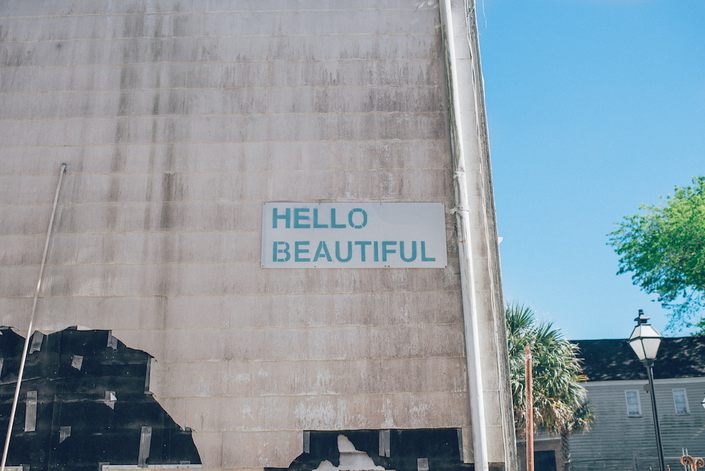 Naked
Closing the Gap Between Who you Truly are and Who the World Says You Ought to Be
Enroll in Course
I enjoy talking to you more than anybody else because I never feel I am giving myself away and so can admit to shady, dishonest, crawling, cowardly, unjust, arrogant, snobbish, lecherous, perverted and generally shameful feelings that I don't want anybody else to know about; but most of all because I am always on the verge of violent laughter when talking to you. If you were here, I keep thinking, we would spend the time in talk and drink and smoke and I should be laughing a lot of the time, and I should be enjoying myself a lot of the time.
— Kingsley Amis
My favorite people in the world are those that I can take a pee with when we're talking on the phone.
— Karen DiMarco
It's called "Naked."

naked adj: 1. having no covering 2. devoid of a specified quality, characteristic, or element: a look that was naked of all pretense 3. exposed to harm; vulnerable: "naked to mine enemies" (Shakespeare).
The purpose of Naked is to give people (like me, scratching my own itch here) who are a bit of a…uhh…"spiritual renegade" a consistent place and community, to learn, laugh, and grow. A safe space for discovery, coaching, and support to help you LIVE OUT LOUD, and to close the gap between who you truly are, and who the world told you that you ought to be.
Sound a bit vague and new age-y?
Got that covered too.
The other purpose of Naked is to take the dogma out of spirituality, philosophy, theosophy, and to ground it all in Science. Naked is a fusion of science, spirituality, and transformational comedy. Science as the contemporary language of mysticism, and comedy as the Trojan horse to deliver the message which makes the Philosopher (learner), become the Initiate (integrator), become the Master (when insight from learning and doing becomes your new nature without effort).
So that anything you learn and implement, you know the WIIFM (What's In It For Me); the WHY. Because it's the WHY that makes it make sense for YOU. It's the WHY of how things work that ensures you're not just following someone else's great idea. You OWN the truth for yourself. You'll discover WHY getting Naked, closing the "gap", and finding life more playful is not just a lovely way to be. It's a non-negotiable for grabbing the life you want by the balls. We're going to eat the rules and kill the phrase "I get it intellectually", and use it for fertilizer to grow our own KNOWING of truth and living in integrity so that nothing and no one can shake you from your foundation.
Whether you're seeking an upgrade in health, happiness, human potential, relationships, career, whateves; or just wanting to "stay in the game" in a more playful way to deepen your understanding of life, it's in getting more NAKED with yourself that you will find more health, clarity, confidence, freedom, and a delicious good feeling on the way there.
Here are the deets:
Two calls per month - the first and third Tuesday.

**This has been temporarily changed to WEEKLY Calls during lockdown due to Covid-19. Every-other Tuesday will feature a guest speaker**
We will explore ancient and modern science, biology, spirituality, and hilarious

and embarrassing moments (mine for sure, yours are optional).

Some months will have a theme, like a mini course, on the common topics people come to me with.

There will be guests; perhaps you're one of them.

Access to call recordings.

A Facebook Community (surprise!)

Framework for calls: 10-20 min Karen squirrels/geek outs on a topic: Health, Science, Biology, Quantum Physics, Spirituality, Transformation, Relationships (with yourSELF and others). 30-40 minutes: coaching and questions on topic or whatever is on your mind.

Cost: $25/month (cancel anytime) or $250/year for the annual membership.
Calls will start softly, messily, on March 17th at 11:00AM Pacific Time / 2:00PM Eastern Time / 7:00PM GMT / AND All Points In-Between
Your Instructor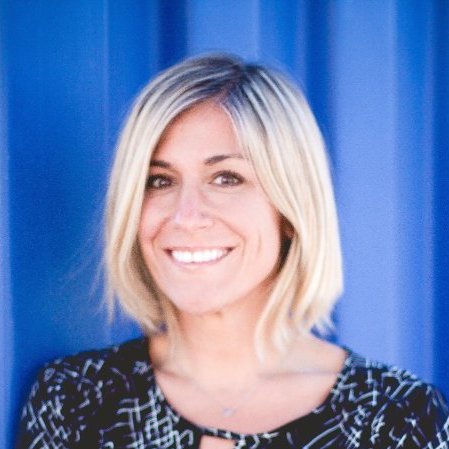 Karen DiMarco, RN, BSN, iRNPA is a healthcare visionary with more than 20 years of nursing experience who is transforming the way we conceive of and deliver healthcare and wellbeing. Her work blends functional and integrative medicine - targeting root causes as opposed to treating symptoms - with transformational coaching. Karen's own health crisis and recovery catalyzed her passion for research and understanding of 'Radical Remission', and is the foundation for the work she does as a speaker, educator, and transformational coach.
In addition to her mission to help the lost, the discouraged, the 'burnt-out,' and the "this-can't-be-as-good-as-it-gets" of the world find out that as-good-as-it-gets is their 'factory default setting,' she enjoys writing about her other 'full-time job' as a mother to 3 girls, 4 rodents, and a small dog named "Mr. Big."
Ask questions, say 'hello,' or request to explore more at karendimarco.com.
Frequently Asked Questions
When does the membership start and finish?
The membership and calls begin March 17th, 2020 and ends when it doesn't make sense to continue or when I croak, whatever comes first! It is a monthly membership and all calls are recorded - you decide when you start and when you finish.
How long do I have access to the recordings?
How does lifetime access sound? After enrolling, you have unlimited access to this membership for as long as you like - across any and all devices you own.
What if I am unhappy with the course?
We would never want you to be unhappy! For whatever reason you are unsatisfied with your purchase, contact us to stop your membership.